If you want to check out great places to play, we recommend the following online casinos with strong poker / video poker elements:
If you're looking for a good poker / gambling industry blog to follow, check, out the Casino Jeeves blog as well as our QnAPoker blog!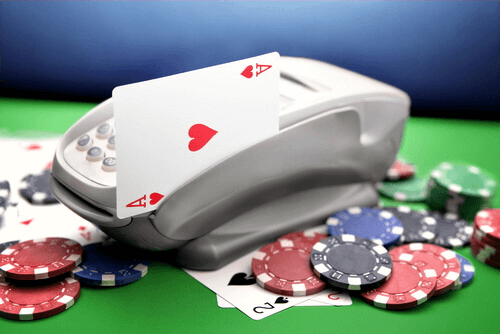 Poker Q and A is the premier site for all your poker questions and poker answers! There's a huge wealth of knowledge on poker out there for both novices and experts, and we here at Poker Q and A are devoted to bringing you the absolute best advice from the best poker players and coaches online. Check out what we've got up so far:
Confused: Confused writes to us to ask why Texas Hold'em is the poker of the masses nowadays, while draw poker has fallen by the wayside. We solve this unnerving mystery in case anybody's freaking out about it.
Extended Metaphor: Extended Metaphor asks a really long winded, weird overshare kind of question that superficially seems to be about getting bad hole cards, but actually seems to be about a pervasive lack of self esteem. We offer him a hug.
Aggro: Aggro wants to know how to beat his poker circle who have stolen his tight aggressive style and ended up using it against him. We don't fail to see the irony, though we do commend him for being open with his strategy and letting his friends rise up to be his poker equals. Then we give him even better advice in order to crush his friends all over again.
Remember we've always got new stuff going up so check back often! And if you have a poker questions or want to offer your expertise, contact us and leave us your details! We love hearing from you!